Get Waxed and Stay Smooth
Waxing is top notch way to do away with undesirable body hair. over the years, the roots will weaken and the hair will now not develop again so prominently. This makes waxing a amazing alternative to shaving and is kinder in your pores and skin. Inoa Beauty salon in UK provides their best services in this regard.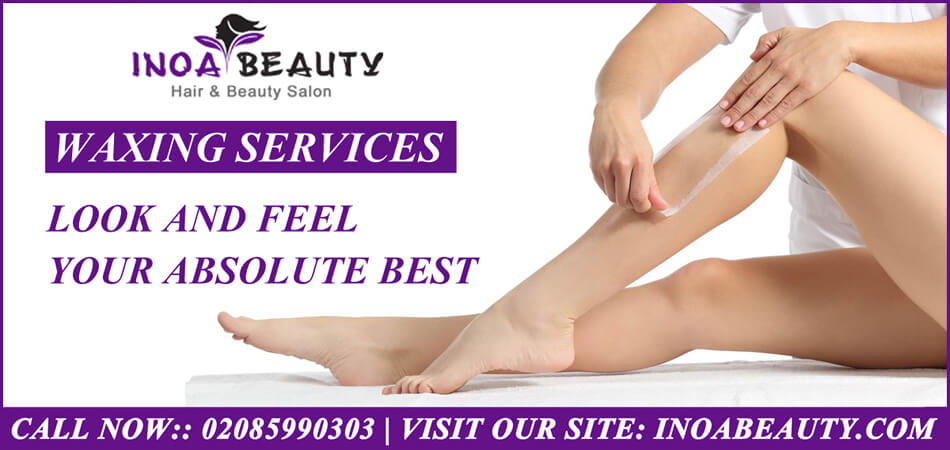 Every care is taken to make certain that our clients have a first rate revel in and many of our clients have been with us for years.
Inoa beauty provide presents a selection of waxing treatments to do away with hairs, resulting in clean natural searching skin. the use of the greatest ingredients,we you get the maximum secure and relaxing possible experience. we're able to cater to all skin sorts and might dispose of unwanted hair from anywhere at the frame.
wherein as waxing simply slices off the hair from the skin, It pulls out all the hair, along with the follicle. This results in a great deal longer lasting smoother pores and skin because it takes longer for the hair to grow out again. moreover, the greater an individual shaves the thicker and darker the hair grows out. Waxing effects in finer and lighter hair developing out after the treatment.
Long lasting results
low maintenence
great exfoliator
hair grows finer
baby soft skin
safe and gentle on the skin
hair grows slower
Our Price list of Waxing Service:
| | | |
| --- | --- | --- |
| Waxing | Price | Time (Minutes) |
| Eye Brow | £4.00 | 10 – 15 minutes |
| Upper Lips | £2.00 | 5 minutes |
| Forehead | £2.00 | 5 minutes |
| Chin (with hot wax 3.00) | £2.00 | 5 minutes |
| Neck | £6.00 | 10 minutes |
| Sides (with hot wax 7.00) | £5.00 | 10 minutes |
| Full Face (with hot wax 20.00) | £15.00 | 20 minutes |
| Back wax | £10.00 | 20 minutes |
| Full Arms | £12.00 | 20 minutes |
| Half Arms | £10.00 | 15 minutes |
| Full Legs+ | £15.00 | 25 minutes |
| Half Legs | £10.00 | 20 minutes |
| Under Arms (with hot wax £8.00) | £6.00 | 10 minutes |
| Bikini Line | £7.00 | 10 minutes |
| Full Body (full legs, full arms, underarms, bikiniline) | £30.00 | 1 |
| Brazilian Wax (with hot wax £24.00) | £20.00 | 30 minutes |
| Hollywood Wax full (with hot wax £25-28.00) | £25.00 | 30 minutes |
| Stomach | £12.00 |   |