What is a Manicure and Pedicure? A manicure refers to the curation and care of a client's hands and a pedicure refers to the curation and care of a client's feet. This includes skincare, nail care, and artificial nail enhancements that can be customized to a variety of preferences
Mainicure and Pedicure Treatments at INOA Beauty Salon
A mainicure is a cosmetic beauty treatment for the fingernails and hands performed at home or in a nail salon.Manicure consists of filing, shaping of the free edge, pushing and clipping any nonliving tissue from the nail plate, treatments, massage of the hand and the application of polish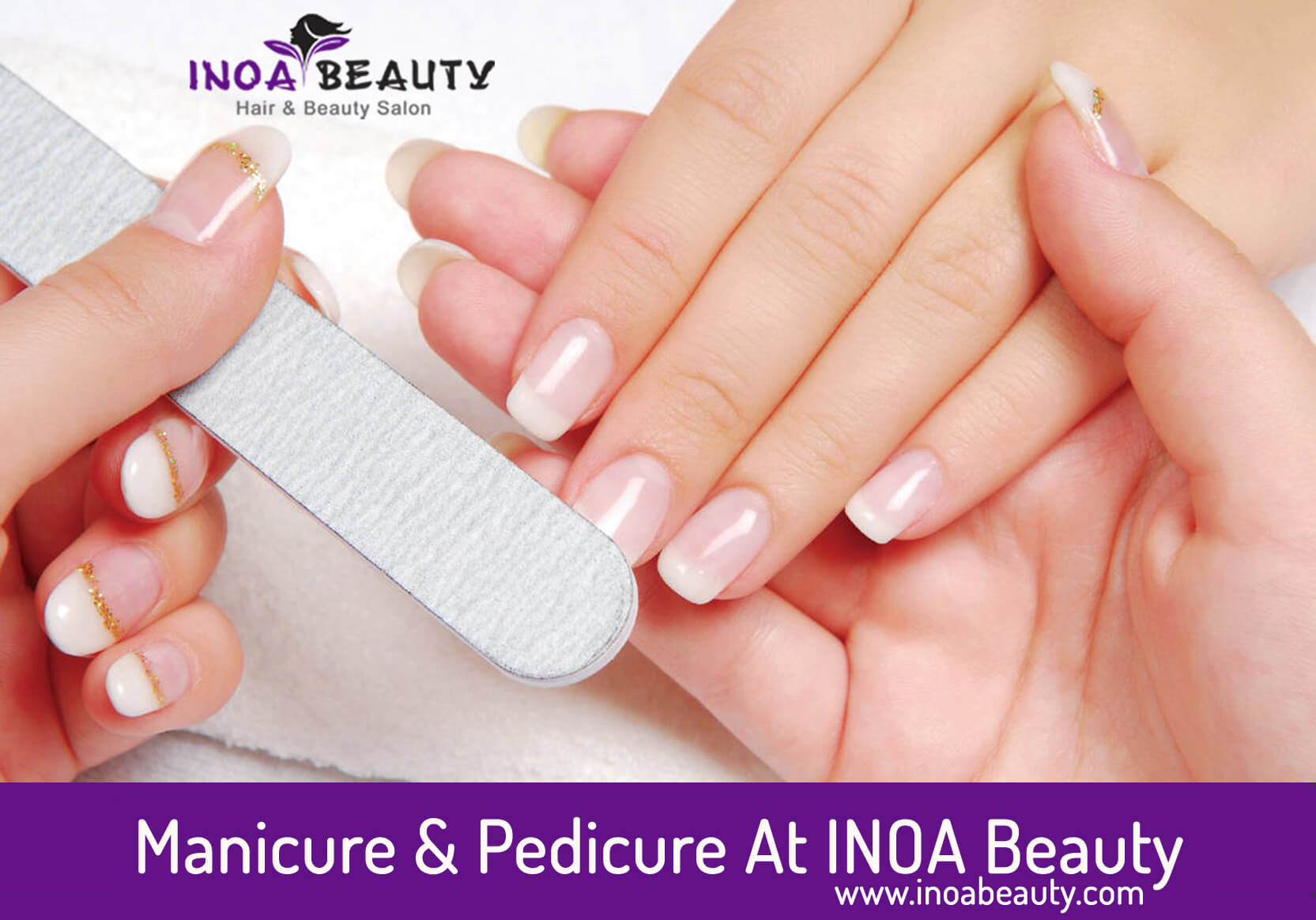 While the pedicure is a way to improve the look of the feet and the nails. It is similar to manicure.Pedicure can help prevent nail diseases and nail disorders. Pedicures are done for cosmetic, therapeutic and medical purposes. Pedicure is extremely popular throughout the world, primarily among women.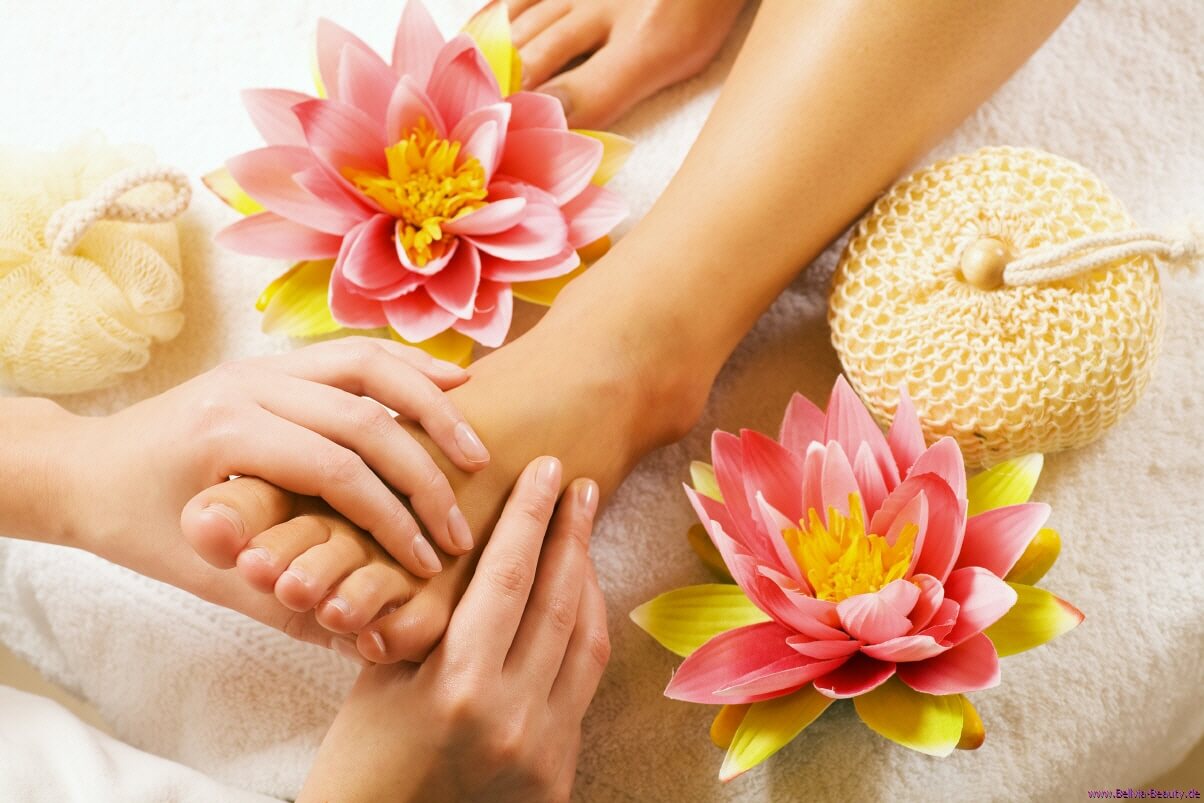 Manicures keep your nails healthy, and clean.
Manicures keep hands smooth and soft, which is particularly important during the cold and blustery winter months.
A good pedicure can prevent infections and diseases in the nails, as well as reduce the amount of odor your feet exude.
Pedicures encourage renewal by removing the dead skin that encourages bunions and corns to sprout.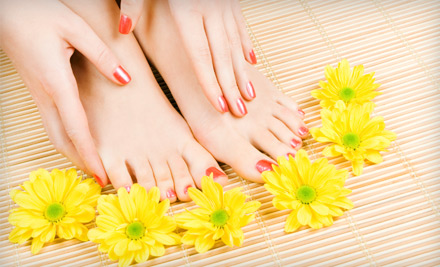 Our Covered Area:
Inoa Beauty Nail Salon at Barking, Mainicure and Pedicure Service Romford, Pedicure Treatment in Hornchurch, Shellac Nail polish Chigwell, Gel Nail polish in Woodford, Smart polish services at Hainault, Pedicure and manicure Barkingside, Threading treatment in East London, Body Polishing Service in Romford, Full Body Polishing at Chigwell, Shellac Nail polish Service in Hornchurch, Pedicure and Mainicure treatment East London, Pedicure Treatment in Woodford, Pedicure services at Hainault, Pedicure treatment Barkingside, Full body treatment in Green Street, Body Massage at Essex, Full Body Massage at Hainault, Mainicure and Pedicure treatment in Chigwell, Mainicure services at Hainault, Treatment of soft tissues romford, Nail Salon at Chadwell Heath, Body Polishing treatment East London, Pedicure High road, Shellac Nail polish in Chadwell Heath, Pedicure and Mainicure treatment in Romford, Plastic wrap at East London
What is a Manicure and Pedicure? A manicure refers to the curation and care of a client's hands and a pedicure refers to the curation and care of a client's feet. This includes skincare, nail care, and artificial nail enhancements that can be customized to a variety of preferences
| | |
| --- | --- |
| Gel Colour (Shellac) | Price |
| With Manicure | £23.00 |
| Without Manicure | £18.00 |
| With Pedicure | £25.00 |
| Without Pedicure | £20.00 |
| French Gel Colour Plus | £3.00 |
| | |
| --- | --- |
| Treatment for Natural Nails | Price |
| Manicure | £10.00 |
| Pedicure | £20.00 |
| Manicure and Pedicure | £28.00 |
| Change polish on fingers | £6.00 |
| Change polish on toes | £8.00 |
| French colour plus | £2.00 |