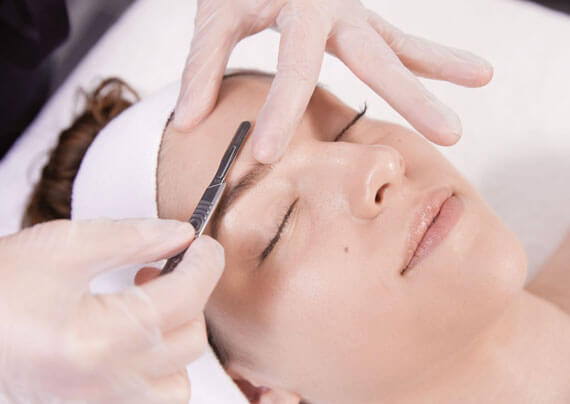 This is a thing now Women are shaving their faces. If that sounds strange, well, to be honest, it sounded strange to us, too. But we're not talking about your average shaving cream and Bic razor in the bathroom mirror situation. In reality, women are having their faces shaved by dermatologists, who call the procedure dermaplaning. Really that's just a fancy name for what amounts to a scalpel facial. Dermaplaning in UK at inoa beauty saloon is preferable.
BB Glow Treatment in UK has rapidly become one of the most trending treatments in the beauty industry. And there is a good reason why. Have you ever imagined you will be able to wake up with clean flawless foundation-like skin? Unbelievable, but it's true. BB Glow Treatment is now safe and possible due to the latest Korean technology. BB glow treatment in UK at Inoa Beauty Salon is done by the professional and they make sure that it does not harm the skin.
Mesotherapy Derma pen skin needing is also known as micro-needling is increasingly being accepted by the people and is one of the most innovative rejuvenation therapies available today for treating various skin problems. Mesotherapy derma pen at Inoa Beauty Salon is done with great care.
Glow Mesotherapy is a technique that uses injections of vitamins, enzymes, hormones, and plant extracts to rejuvenate and tighten skin, as well as remove excess fat. Glow Mesotherapy in uk at Inoa Bauty Salon provides you their best results in this regard.